I just returned from a 2 week vacation visiting my family in NY. The kids had so much fun playing with their cousins. I miss everyone already. Here are just a few pics at my parents home...

While my dad took the tractor and mowed the lawn the kids were excited to chase him...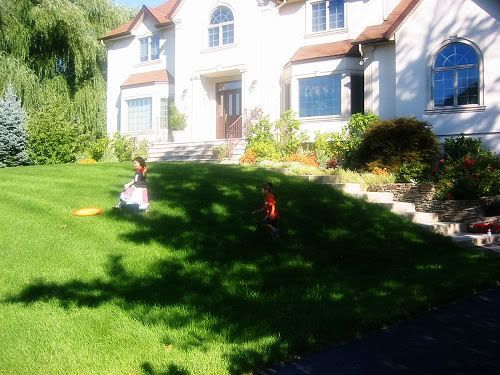 My daughter who loves to draw:)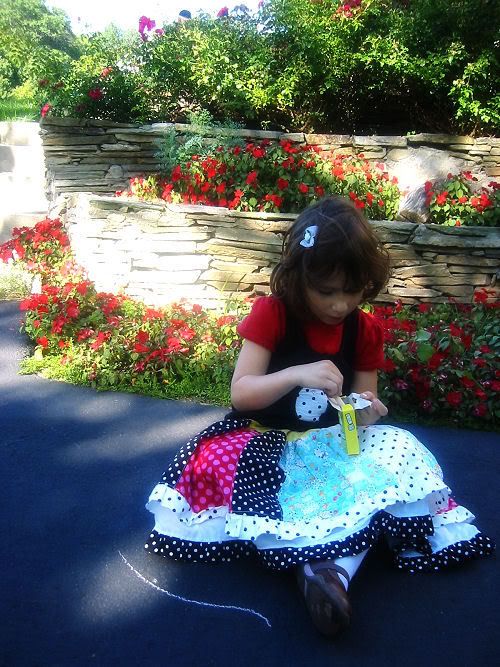 My son watching my daughter chasing dad on the tractor...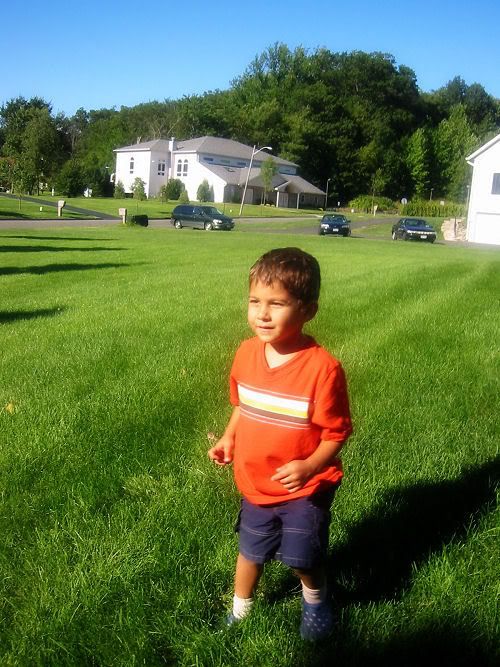 And no I didn't grow up on a farm, LOL- Just the opposite!!!